With the #ZoomWedding gaining ground, more and more couples are looking to make their virtual wedding a beautiful experience visually and sensually, for themselves and their guests.These Zoom Wedding backgrounds are is the perfect way to make your ceremony special.
Zoom software has the ability to add a virtual background, which swaps out your existing real-life background with a video or image. Check out this guide how to change your Zoom background, and play around with different settings. While some couples are creating IRL wedding background and decor, others may be confined indoors due to weather and social distancing, or are looking for a festive background to help their friends and family get in the mood.
Here are some of our favorite Zoom backgrounds for your Zoom Wedding or your Virtual wedding.
1. Floral Arch Zoom Wedding Background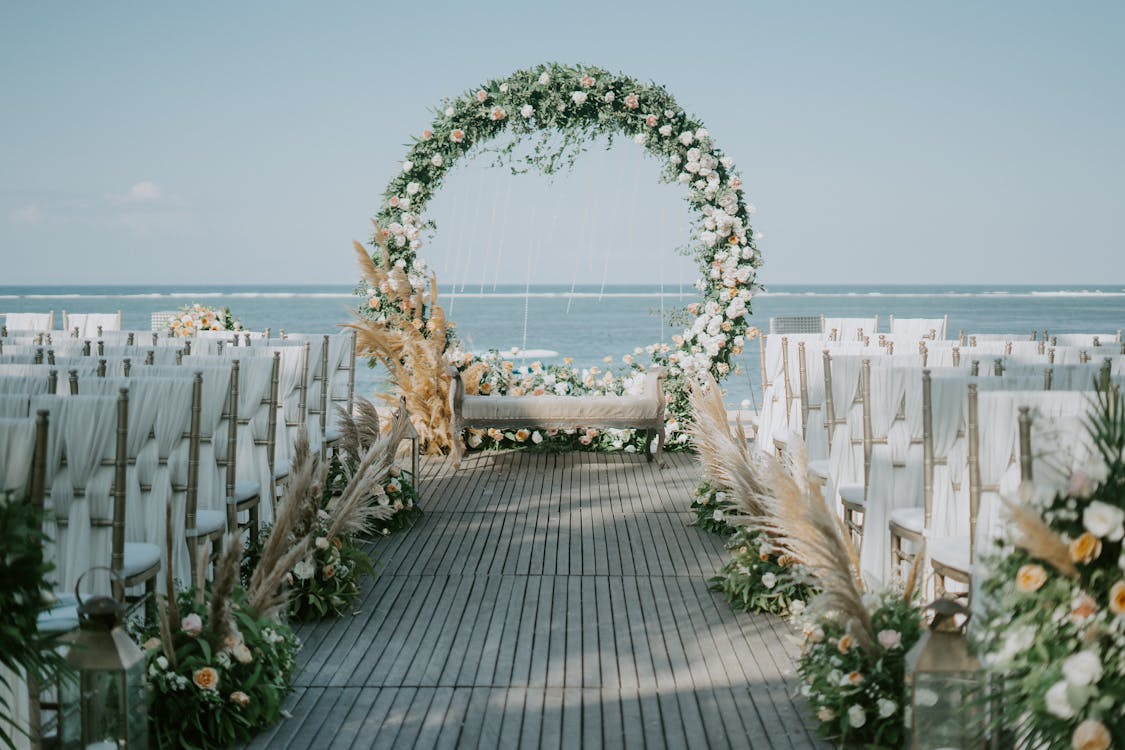 Set the wedding mood with this floral arch featuring white and peach flowers and an absolutely gorgeous floral Zoom Wedding background. Download
2. Majestic Mountain Chapel Zoom Wedding Background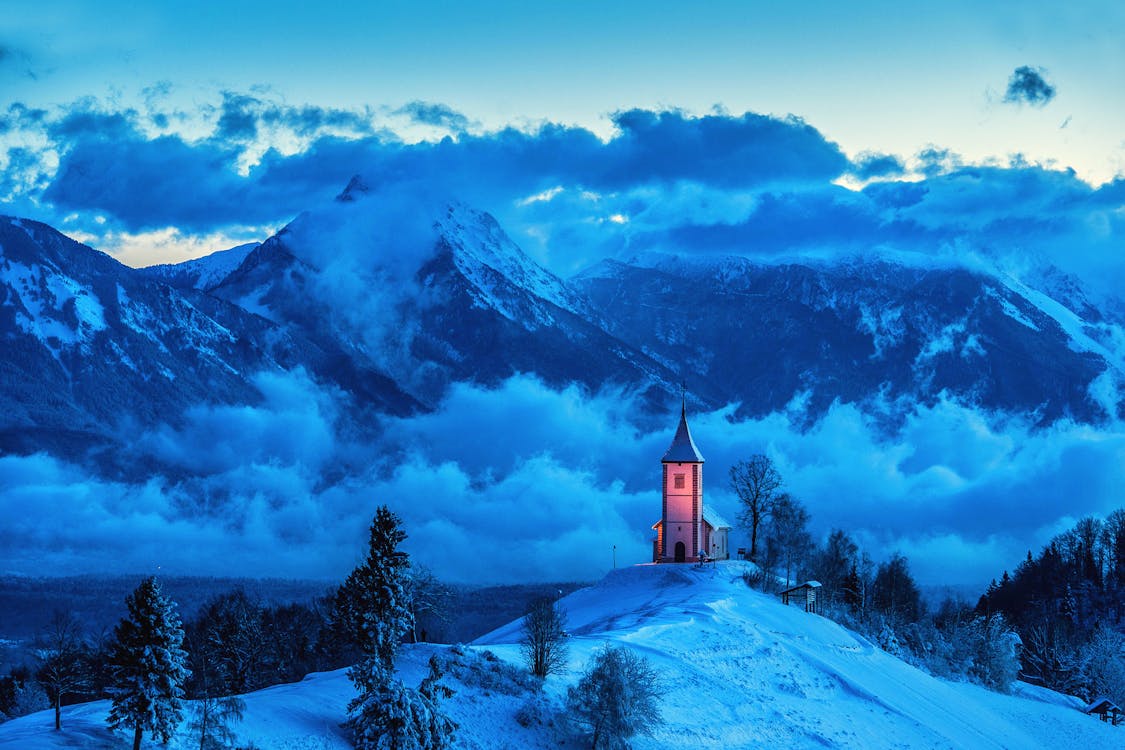 The comforting glow of this chapel atop this majestic mountain range gives a perfect winter wonderland background for your Zoom Wedding. Download
3. Looping Waterfall Zoom Wedding Background
You can use zoom video backgrounds as well to make your Zoom wedding backgrounds more memorable. Grab this looping waterfall to create a serene and haunting environment for your virtual wedding. Download
4. Serene Temple Zoom Wedding Background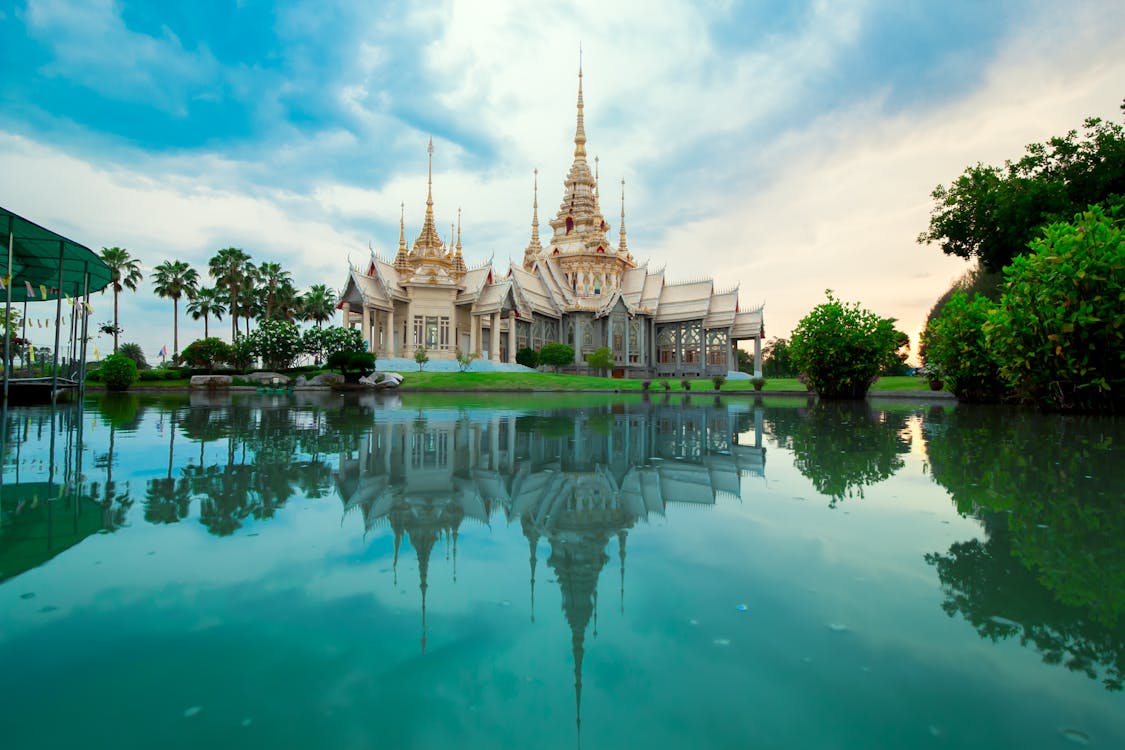 Always wanted a destination wedding? Recreate the feeling of being married in some of the beautiful places in the world with some exquisite photography. For example, download the above image of a beautiful buddhist temple to set an absolutely gorgeous virtual wedding background. Download
5. Wedding Guest Zoom Wedding Background
A great way to create a welcoming and integrated virtual community for your Zoom wedding guests is to request them to all use the same Zoom wedding backgrounds. This will make everyone feel like they are right there with you as you celebrate your special occasion. Choose the floral pink above, or select your own wedding colors. Download
6. Ballroom Zoom Wedding Background
Go for a grand and elegant feel with this grand ballroom background for your Zoom wedding background. Download
7. Cathedral Zoom Wedding Background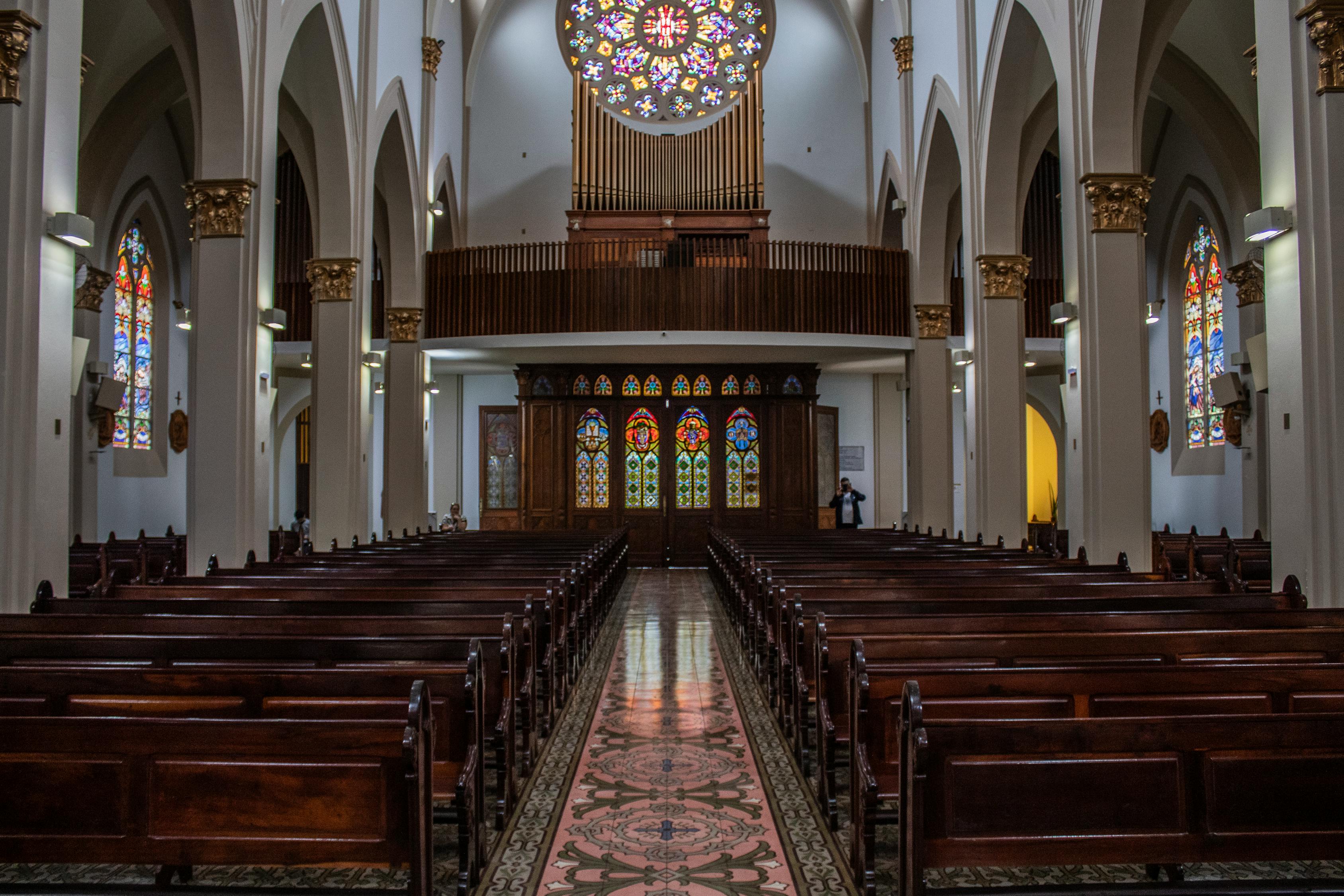 Places of worship may not have in person services during this time, but you can bring the feeling of reverence and majesty to your ceremony. Opt for this beautiful image of a traditional cathedral to set a reverent background for your Zoom wedding. Download.
4. Storybook Stone Bridge Zoom Wedding Background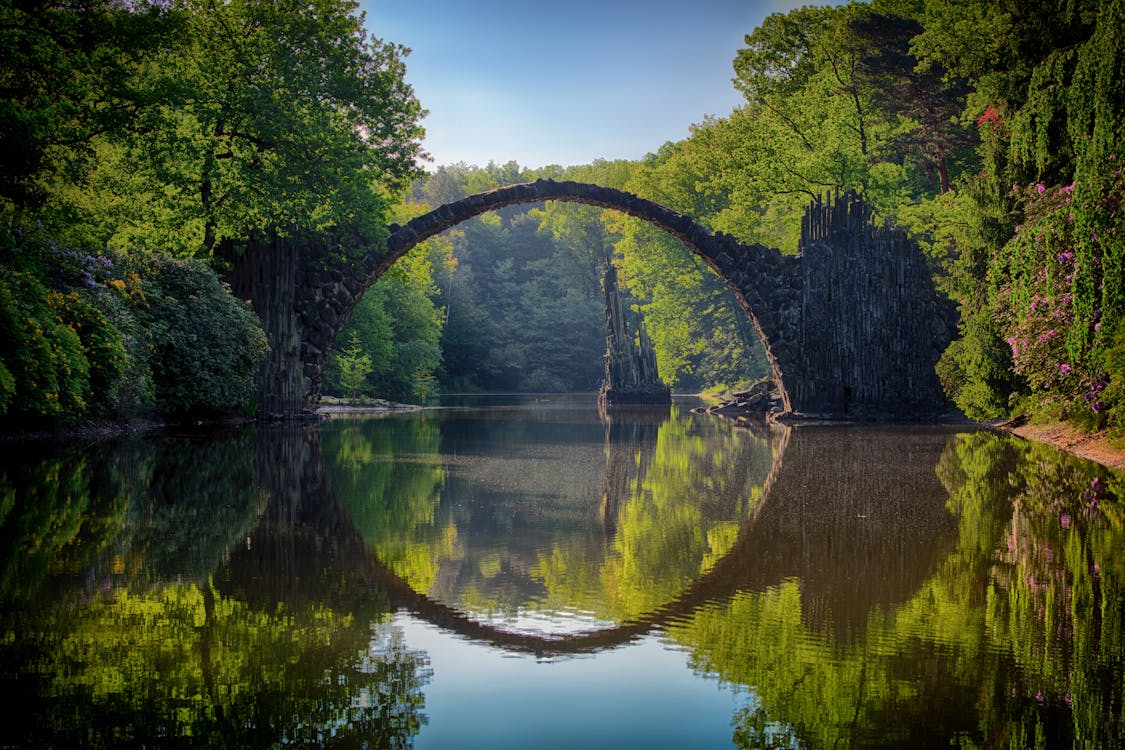 Tie the knot under this natural storybook like stone bridge, that forms a wonderful zoom wedding background. Download
9. Disney Cinderella Castle Zoom Wedding Background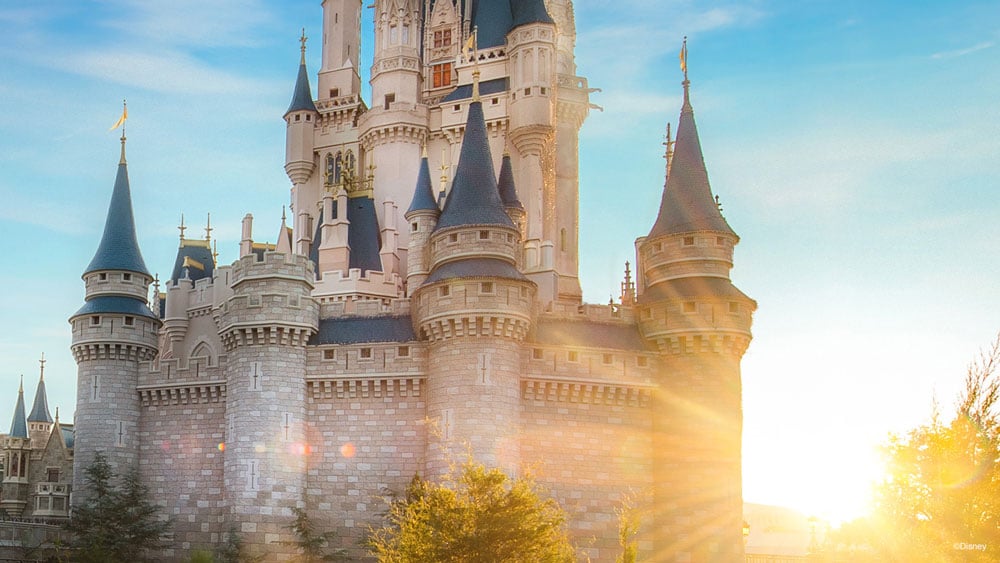 Make your Disney dreams come true with this magnificent Cinderella castle as a Zoom background for your wedding. Get married beneath the fantastic and beautiful castle spires. Disney has released these and more Zoom wedding backgrounds. Download