So you're tying the knot on Zoom! How do you ensure a great experience for yourself and your virtual guests while minimizing tech headaches? After all nobody wants to hear "technical difficulties" interrupting their vows. Check out our guide below for essential tech to for your Zoom wedding.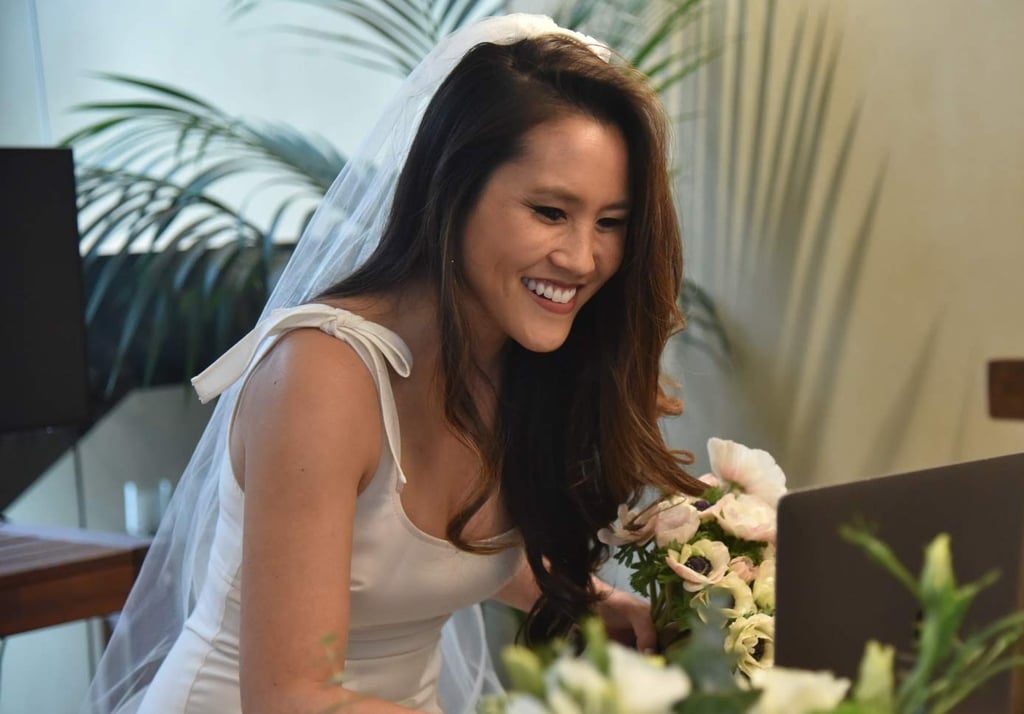 Software
While we are all familiar with the #ZoomWedding, there are several virtual video meeting software that can host your special day.
Zoom is well known and popular, with a free plan that allows you to host up to 100 participants. Note that there is a 40 minute limit on meetings, so if you want to host both a ceremony and reception, you may want to upgrade to the next plan at $14.99 a month.
Google Hangouts is another popular alternative, given that almost everyone in the world has a gmail address. An added benefit is that there is not time limit to your virtual wedding using this software.
Facebook and Instagram live are other options, but are one-way, meaning your guests can see you but not the other way round. However, they are great if you want quick live streaming ability with a public link that anyone can join.
Camera
At minimum, you need a phone or laptop with a decent quality camera. Most smartphones today have back facing cameras that allow for HD quality filming and are perfect for a Zoom wedding. On the other hand, most laptop cameras lag behind in HD quality.
A webcam is a perfect way to up the quality of your virtual wedding. Remember, beyond the relatively short virtual ceremony, you'll want to memorialize the event by recording the virtual wedding session and creating video footage of the event. Here are some great HQ webcams to get started with.
Logitech Webcam C615 HD (Mac)
This solid, compact webcam  boasts a resolution of 1080p and is compatible with Mac computers. https://amzn.to/2Xo32DD
Logitech HD Webcam (PC)
This tiny and inexpensive webcam packs a powerful punch and is compatible with PCs. https://amzn.to/3a0ZwBP
Tripod
A tripod is essential if you don't want to subject your friends and family to shaky cam, or to have to hold your bouquet in one hand and a phone in the other. There are two types of tripod that will make capturing your wedding a breeze.
Tall/extendable Selfie Stick Tripod
You'll want a tall extendable tripod that you can use either indoors or outdoors to capture that wide angle shot of the couple and officiant during the ceremony. This one also comes with a bluetooth remote, and ships in a couple of days from Amazon. https://amzn.to/2VmZGhn
Flexible tabletop tripod
You can also grab a flexible tabletop tripod to keep your hands free when you are sitting at a table. The flexibility ensures that you can mount it and adjust it to various angles as you carry out your Zoom Wedding! https://amzn.to/3c34jEe
Lights
Good lighting is the difference between a grainy hard to see picture an da camera ready moment to last the test of time. The Verge gives a good number of tips on how to best light yourself for great video conferencing.
Natural lighting is the most inexpensive and often best way to create a memorable visual. Make that you are facing a bright source of natural light, such as a window or doorway if you are indoors, or that the sun is in font of you if you are outdoors.
If your indoor lighting is not adequate, you can supplement it with artificial lighting. If you have a lamp, you can supplement your lighting by you can having the light source either right in front of you or no more than 45 degrees away from directly in front of you.
Battery
The last thing you want during your Zoom wedding is to start seeing the "Low Battery" warning, much less have your guests suddenly experience a blank screen. If you are indoors, make sure your smartphone, laptop or webcam is plugged in to ensure an uninterrupted experience. The tech gear below can also help you maximize your battery life.
Keep in mind that this post includes affiliate links, and I will get a small commission (at no extra cost for you) if you purchase the items linked above when you use my links.